2019 NBA All-Star Game in Charlotte, NC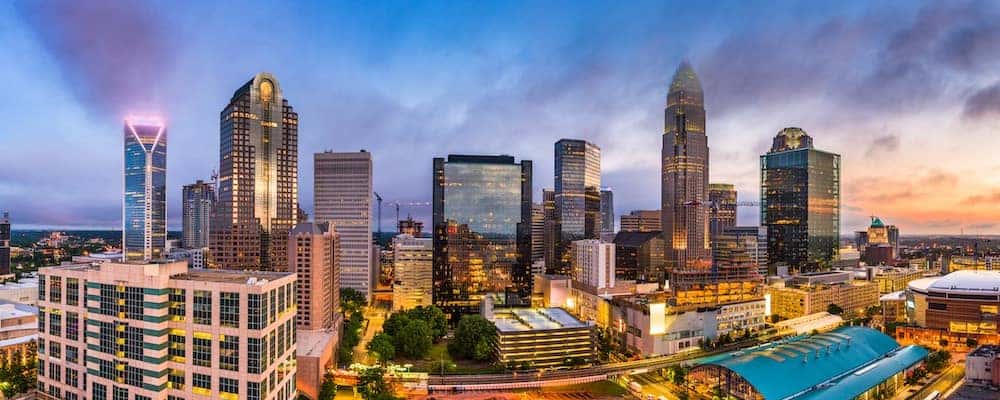 Whether you're an NBA fan or not, it's big news the 2019 NBA All-Star Game is taking place in Charlotte, NC. Because of this, the 2019 NBA All-Star weekend will bring a lot of activities and events to the Charlotte, NC area. Here are just a few of things you can look forward to with the NBA All-Star game in Charlotte, NC.
When Is the NBA All-Star Weekend?
If you're interested in the All-Star game, you'll want to check out the NBA All-Star Weekend Schedule. But when is NBA All-Star game 2019? The game itself happens on February 17th at 8:00 pm eastern. The weekend of festivities runs from Friday, February 15 to Sunday, February 17, and it will deliver a variety of events and excitement around the weekend schedule. Here are just some of the fun things taking place:
All-Star Celebrity game
Skills Challenge
Three-point contest
Slam dunk contest
If you enjoy basketball, then be sure to get yourself ready for all the fun this weekend will bring.
Other Charlotte Events
If you don't want to spend all weekend enjoying the 2019 NBA All-Star game in Charlotte, NC, there are still plenty of others fun things for you to do in the area.
Crowders Mountain: Head to Crowders Mountain and enjoy some time spent outdoors by walking the trails, going fishing, having a picnic, and so much more.
Tour the Area: Charlotte is a very big town filled with plenty of rich history. Take some time to walk or drive around town and explore all the historic buildings and famous sights. There are even a few tours you could take to ensure you get the most of your time.
NASCAR Hall of Fame: If you like fast cars, then you'll want to check out the NASCAR Hall of Fame while you're here. Be sure to check their website beforehand, as they have plenty of events happening throughout the year that may interest you.
Learn More at Toyota of Gastonia
Even if you're not in the area for the 2019 NBA All-Star game, there's a lot to do throughout Charlotte during any season. If you're around in the fall, be sure to check out the Auto Show. And if you're looking for more helpful tips, contact Toyota of Gastonia and we'll point you in the right direction.
More From Toyota of Gastonia
"Eat, Drink, n Be Social," is what Ink N Ivy of Charlotte, NC, is all about. This eclectic restaurant and bar was designed for guests to come as they are (tuxedo, t-shirt, etc.) and enjoy the unique atmosphere. This includes feasting on some delicious food and sipping on a cool cocktail or craft beer. About…

If you're looking to experience some delicious Southern cuisine with a twist near Charlotte, NC, consider a trip to Tupelo Honey Café. This eatery was created to showcase the classic Southern foods we know and love with a modern-day revival. Tupelo Honey serves up some tasty craft brunches, lunches, and dinners that the whole family…

It only takes a quick peek at the eclectic dishes of Fran's Filling Station to get your mouth watering. The menu is composed of colorful, unique, and tasty options to help shake up your daily diet. From the appetizers, desserts, and beverages you pair with your meal, the well-trained staff will dazzle you with something…