A Night Out in Charlotte: Ink N Ivy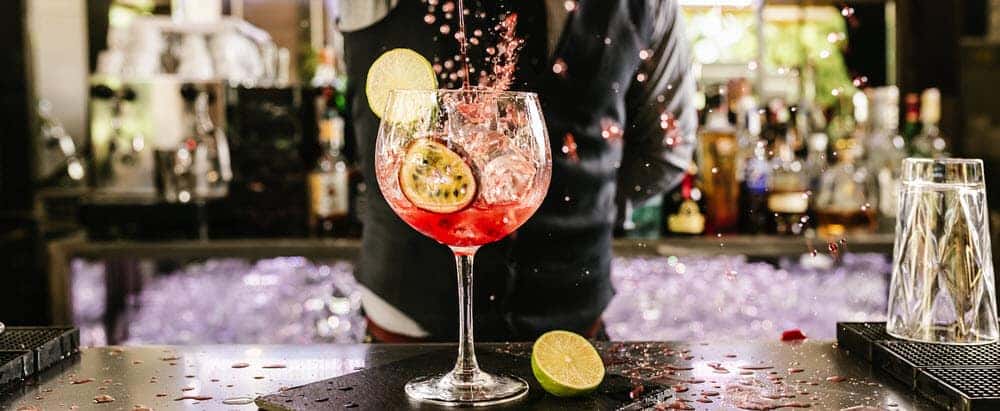 "Eat, Drink, n Be Social," is what Ink N Ivy of Charlotte, NC, is all about. This eclectic restaurant and bar was designed for guests to come as they are (tuxedo, t-shirt, etc.) and enjoy the unique atmosphere. This includes feasting on some delicious food and sipping on a cool cocktail or craft beer.
---
About Ink N Ivy
Like we mentioned, Ink N Ivy takes pride in serving up delectable cuisine for their guests. The tasty food is thanks to Ink N Ivy's Executive Chef, Troy Gagliardo. Gagliardo has a long history in the food industry. This includes hosting a cooking show on WCCB Charlotte called "Troy's Everyday Eats." He is also the cookbook author of Pseudo Southern, which offers some must-try Southern recipes with a twist.
When you walk in the door of Ink N Ivy, you won't only be mesmerized by the smell of food coming from Chef Gagliardo's kitchen, but you'll also be blown away by the stunning design. This includes an outdoor patio that has a beautiful view of Romare Bearden Park.
---
Ink N Ivy Cuisine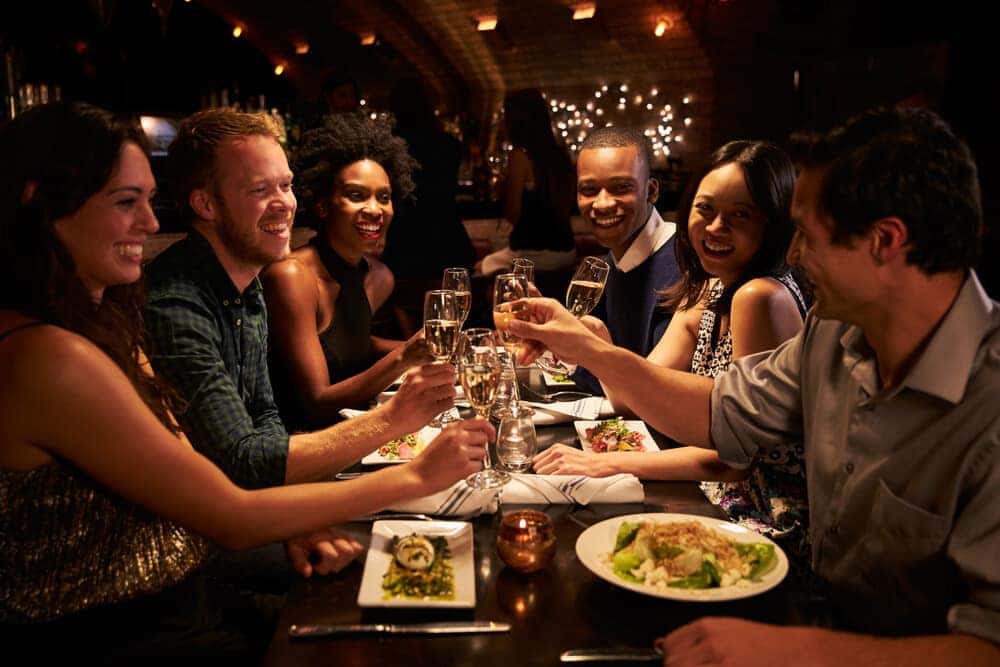 No matter what you're in the mood for, Ink N Ivy is sure to have something on their menu to satisfy your cravings. The restaurant offers a wide selection of social eats, greens, entrées, and more. Some of the food you may find on their current menu includes:
Social Eats:
Brussels Sprouts – Crispy brussels sprouts, white BBQ sauce, feta cheese, sunflower seeds, and BBQ rub.
Sweet & Spicy Shrimp – fried, tossed, 7-pepper seasoning, and scallions.
Greens:
Kale Salad – Balsamic vinaigrette, baby kale, roasted red peppers, raw mushrooms, red onion, tomato, carrot, sunflower seeds, and feta cheese.
Church Street Salad – Sesame-ginger vinaigrette, baby kale, romaine, char-grilled chicken breast, avocado, tomato, red onion, fresh jalapeño, crispy tortilla bits, and queso fresco.
Entrées:
Blackened Chicken Pasta – Char-grilled chicken, linguine, blackened cream sauce, tomato, and scallion, served with a side of bread.
Salmon Fresca – Char-grilled salmon, fresca salsa (roasted peppers, caramelized onion, cilantro, tomato, balsamic vinegar), with a side of broccoli and rice.
---
Host Your Next Event at Ink N Ivy
Impress your guests by hosting your event at Ink N Ivy. The restaurant offers versatile spaces that work for private, as well as semi-private, events. The outdoor patio can also be rented out and offers the perfect backdrop for any special occasion you're looking to celebrate.
---
Plan Your Trip to Ink N Ivy Today!
Ink N Ivy is a place worth checking out when you're in the Charlotte, North Carolina, area. To learn more about the restaurant, check out their Instagram page!