Community Spotlight: The String Bean

Whether you're out in town shopping or looking for a place to meet up for a meal with friends, add The String Bean to the top of your list of spots to check out!
Their menu, which features a range of options, has some amazing original and fresh creations you will enjoy while sitting outside in the sunshine or inside their restaurant.
All Your Favorite Dishes with a Fresh Twist
Their menu stretches across a variety of flavors, offering something you'll enjoy no matter what you are in the mood for. From their bites and salads to their burgers and entrees, The String Bean makes sure each ingredient that goes into their dishes is fresh, of the highest quality, and adds to their unique southern flavors!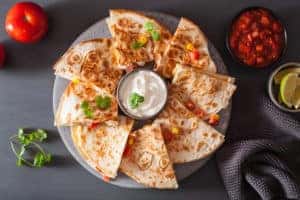 Bites: These appetizers are perfect for you and your table to munch on as you decide what you would like for an entree. Their Bison Quesadilla uses local ground bison and has a nice kick from the chili peppers. A fan favorite is the Big Green Monster. It's their hand-breaded green tomato slices, which are fried and stacked with layers of pepper jack cheese.
Pies: Perfect to split among your friends, too! Their pizza pies are more than just topped with your classic offerings. Their Figgylicious features their fig spread stretched across a flatbread that is then topped with prosciutto and creamy goat cheese before being finished off with arugula and a balsamic drizzle.
Burgers: Among their mouthwatering burgers is their CowPig, which is the ultimate bacon cheeseburger. This patty is made using smoked bacon ground in their Angus beef blend. It's then topped with pepper jack cheese, lettuce, tomato, and chipotle mayo.
Entrees: Among their entrees, you will find southern favorites, daily seafood specials, and pasta dishes. This includes their Garlic Shrimp Pasta that mixes jumbo shrimp with fettucine, asparagus, and diced tomatoes in a creamy garlic butter sauce.
Wash it All Down with a Drink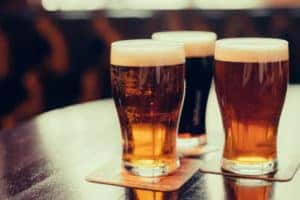 While at The String Bean, you can grab something cold to wash down all the delicious food you order! With hundreds of beers from around the world, you can try a new IPA from a local microbrewery or a lager from your favorite brewer.
They also have a great selection of wines, which includes over 600 different bottles from all regions of the world. They even do different tasting events throughout the year where you can come try new or seasonal beers. You can also sample a variety of wines and pair them with special dishes during one of their exclusive wine dinners.
Bring The String Bean Home to Your Kitchen
Next time you are looking to cook up your own feast, do your shopping at The String Bean. You can get the freshest varieties of meat, seafood, and poultry for your next dinner party or family gathering.
You can even get some great appetizers that are ready to be served up to your guests like their crab-stuffed mushrooms and twice-baked potatoes. Even mix and match a six-pack of craft beer or grab a few bottles of wine for a one-stop shopping trip!
Getting Hungry?
Next time you are looking to go out for a meal or a place to hang out and grab a drink with friends, make the trip over to The String Bean!