How To Connect Bluetooth to Toyota Camry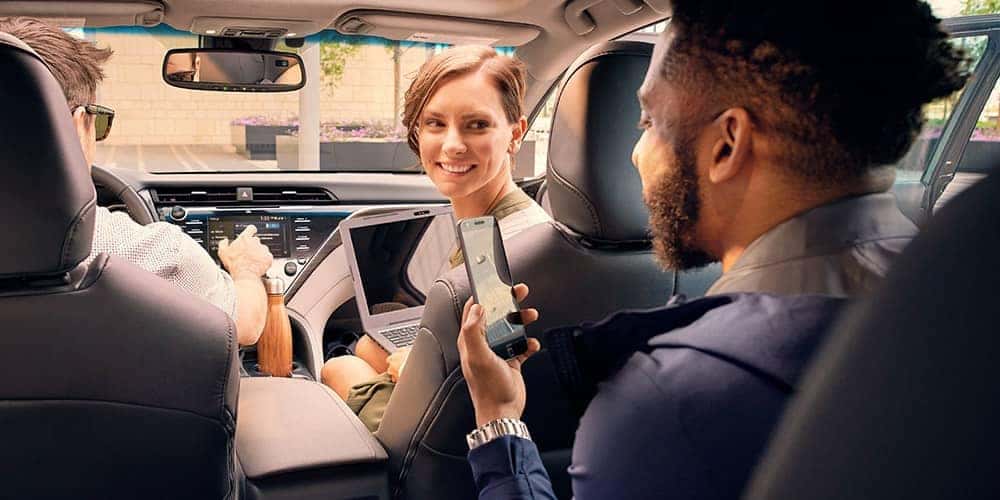 Toyota takes safety on the road very seriously. Not only does the brand make well-constructed, reliable vehicles, but they also offer hands-free calling, which you can utilize in the Camry. Toyota Camry Bluetooth allows you to make and receive calls and listen to music without taking your hands off the wheel on the streets on Lincolnton.
Connecting Toyota Camry Bluetooth to Smartphone
Go to settings on your smartphone and make sure Bluetooth is turned on.
Go to apps and click the setup option on your Toyota Camry touchscreen.
Click Bluetooth, then add new device.
Once your smartphone and Camry find each other, accept the connection on both your car and your phone.
Your Camry will show you're connected to your phone and audio player.
Using Bluetooth in Your Toyota Camry
Once your Camry Bluetooth is paired with your smartphone, your phonebook and contact history will be automatically downloaded. You will be able to access all of that info directly from your Camry, making it safer to contact people than trying to use your cell phone.
You can also use Bluetooth to play audio. You can listen to music from any apps you have on your phone, or you can listen to the tunes you have saved directly on your phone without taking your eyes off the road in Charlotte.
Find Your New Toyota Camry at Toyota of Gastonia
Now that you know how to connect Bluetooth to the Toyota Camry, it's time to upgrade your current ride. Explore our inventory of Toyota Camrys for sale in Gastonia, then visit our showroom near Hickory for a test drive.