Is Tire Rotation Really Necessary for Your Toyota?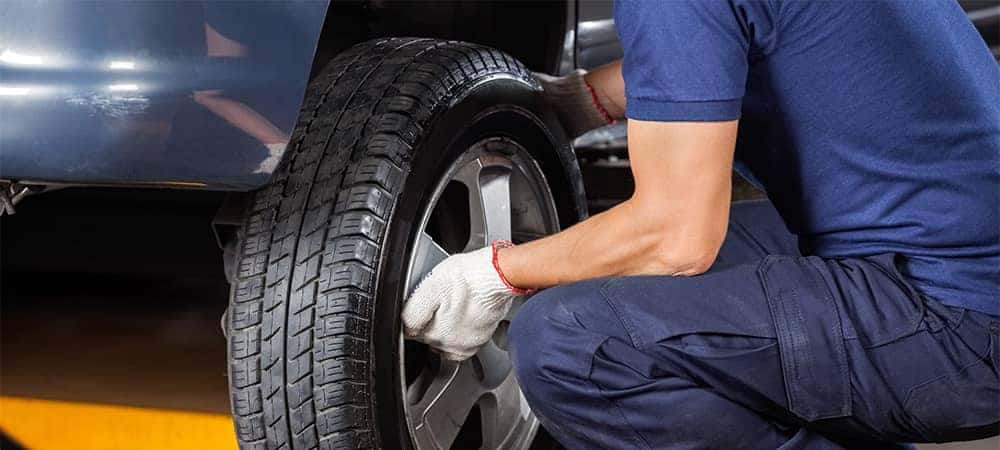 You're bound to see some wear to your tires after you've been driving it for a while around Lincolnton or Charlotte. Though this is to be expected, there are things you can do to help minimize wear and reduce the cost of service. If you aren't sure whether it's time to rotate your tires, look for these signs:
Uneven Tread Wear
Vehicle Vibrations
Loss of Air Pressure
How Often Should You Rotate Your Tires?
Every vehicle and every tire brand is different. Your manufacturer will have general guidelines to follow, but most manufacturers recommend that you have your tires rotated every time you change your oil – every 3,000 to 7,000 miles – or at least once every six months. This schedule ensures even wear and can help your new tires last much longer.
Schedule Your Tire Rotation Service Today
Schedule your Toyota tire rotation and hits the roads in Hickory knowing your tires are well cared for. We make it easy for you to schedule service online. Be sure to check out service specials for tire coupons or inspections to check for leaking water.
Toyota of Gastonia Service Specials
More from Toyota of Gastonia
If you're in Gastonia, NC, it's quite certain that you could find a restaurant in the area that could whip you up any type of sandwich. There are the classic sandwiches like subs and even calzones that are sure to satisfy the average person's appetite. But if you're in the mood for something as special…

When it comes to desserts, there is quite a laundry list of favorites for people to choose from when satisfying their sweet tooth. People love cupcakes, cookies, brownies, truffles, and even a nice, moist slice of cake. At Queen Bee Bakery in Mount Holly, NC, you can bet that you'll have one of the best…

For most people, there is nothing quite like that first cup of coffee in the morning to get you going. If you're looking for your next favorite coffee joint, it needs to offer a variety of flavors. What if it also has the added scenery of local artists' paintings and drawings that you could buy…