Toyota Sees Blockchain Technology As Integral For Self-Driving Cars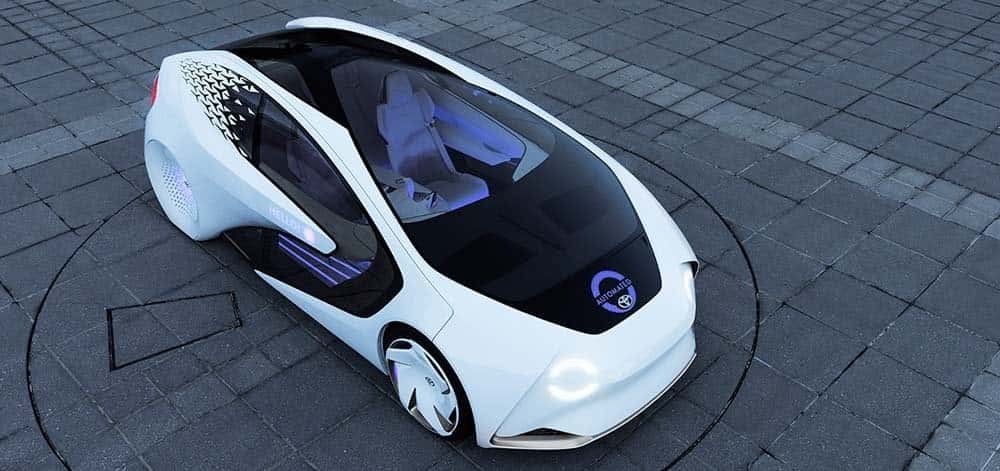 In collaboration with MIT Media Lab, the Toyota Research Institute (TRI) is developing a new strategy for autonomous vehicles by utilizing blockchain and distributed ledger technology. Toyota had already been taking big steps toward achieving the self-driving car with innovations like the Toyota Concept-i, and this big data project is the latest step toward the realization of fully autonomous vehicles for the consumer market. Find out how this technology is already starting to change the autonomous driving game, and explore the technologies Toyota has already developed and implemented for driver assistance at Toyota of Gastonia.
How It Works
Blockchain technology is software that is able to send data through a "distributed ledger" network of computers in a way that is transparent and safe for the drivers. The plan for the current project is to use this secure technology in order to collect a massive amount of data about driving behavior in a way that creates trust among users while developing the kind of data set needed to successfully implement and support a self-driving car.
What Functionality Will Be Considered?
In order to actually achieve full vehicle autonomy, a large amount of critical information must be collected and analyzed. This information will be collected with the consideration of the following applications in mind:
Driver/Testing Data Sharing – With this technology, drivers will be able to share important information between their vehicles via a secured environment.
Car/Ride Share Transactions – This technology could even let drivers make money on their vehicle by allowing them to sell cargo space, rides, and vehicle use.
Usage Based Insurance – Drivers could potentially qualify for lower insurance rates through the implementation of this technology, which monitors driving behavior for behind-the-wheel habits and safety.
Learn More About Toyota's Autonomous Vehicle Testing
Are you interested in finding out more about Toyota's impressive attempts to push self-driving technology to the next level? Follow us to stay up-to-date, and also take a few minutes to see how Toyota Safety Sense™ is already implementing many of the technologies we will likely see in the first autonomous vehicles. Our dealership is located at 4821 Wilkinson Blvd in Gastonia, NC, just a short drive from Mt. Holly and Shelby. Make sure to stop by and check out our extensive selection of new Toyota vehicles. You can also contact us online or by phone at (855) 889-9794 with questions.