Toyota Camry MPG

It's important to always consider how well a vehicle does at conserving fuel when looking for a new car. Whether you're just riding through the streets of downtown Charlotte or around Gastonia, Morgantown, and Lincolnton, NC, a car like the 2021 Toyota Camry will give you efficient performance wherever you go.
In this review, our team here at Toyota of Gastonia takes a closer look at the performance of the Camry and what it all means in terms of its MPG.
What Is the MPG of the Toyota Camry?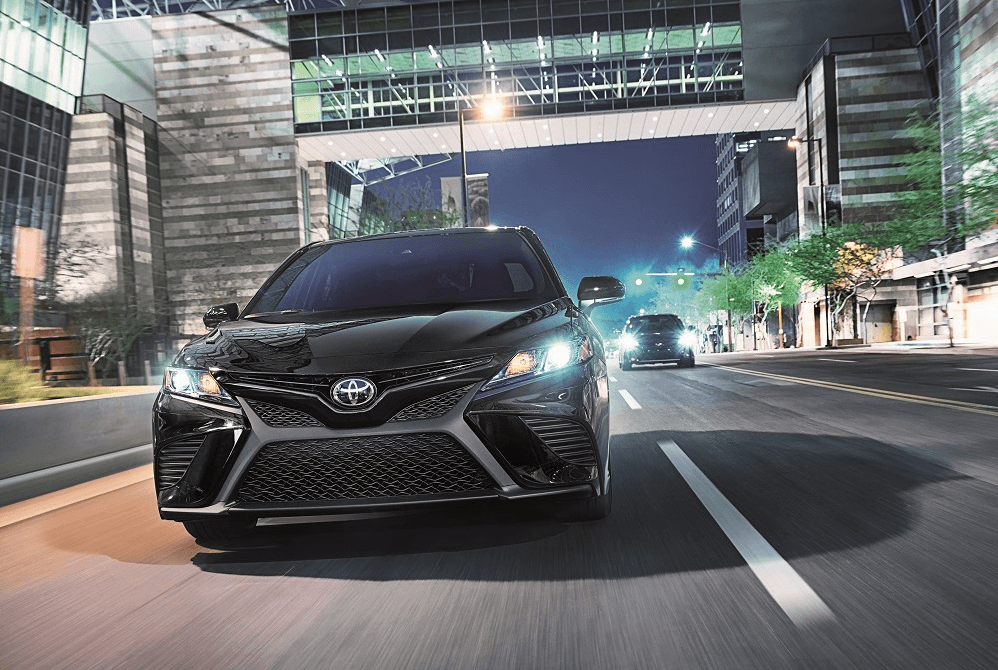 While the 2020 Camry is an extremely efficient car, your exact gas mileage will depend on the engine you choose to power this vehicle.
The Toyota Camry comes standard with a 2.5L 4-cylinder engine, which creates 203 horsepower and 184 lb-ft of torque. With this engine, the 2020 Camry gets an EPA-estimated 29 city/41 highway MPG, which makes it one of the most efficient sedans out there.1
Even more power is supplied by the available 3.5L V6 engine. This generates 301 horsepower and 267 lb-ft of torque. Thanks to its D-4S dual-injection system and the direct shift 8-speed automatic transmission it's paired with, this available V6 engine is able to produce this extra boost of power without sacrificing much in terms of fuel economy. With this available engine, the Toyota Camry achieves an EPA-estimated 22 city/32 highway MPG, which is very efficient for a V6 engine.1
Switch into ECO Mode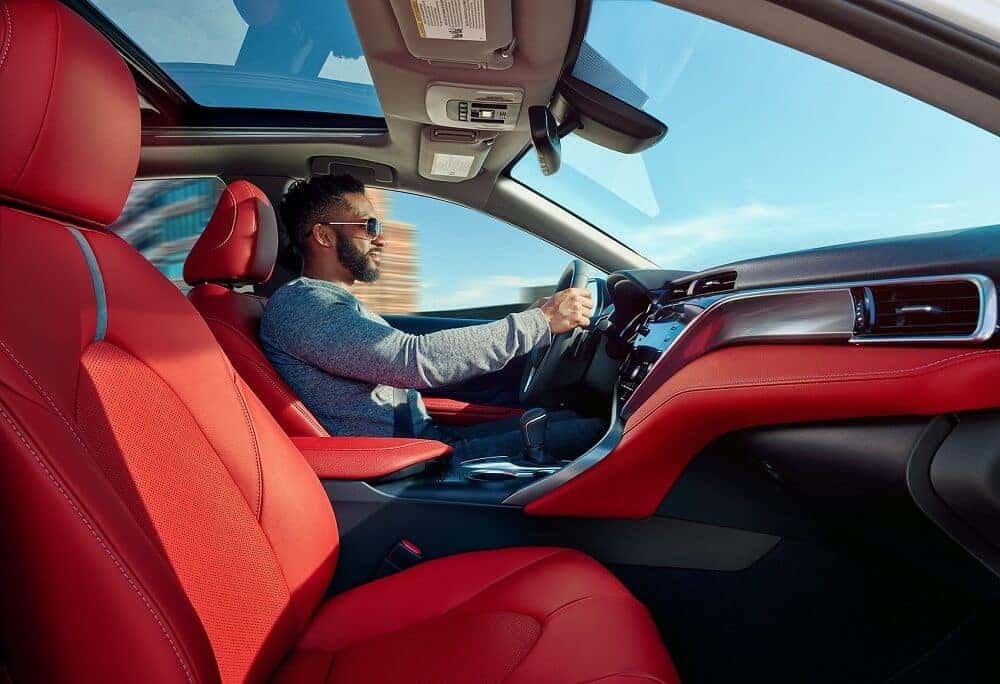 To ensure you're getting the best gas mileage possible out of your car, the Toyota Camry comes with a special mode that tailors its performance to provide you with fuel-saving, environmentally friendly driving.
When you switch into ECO Mode, the Camry will immediately make adjustments to a variety of systems. This includes adjusting the throttle, so your engine isn't working harder than needed and wasting fuel.
It even regulates other available features like the climate control system and heated seats to take even more pressure off the engine. This is extremely helpful when in stop-and-go traffic and you just want to accelerate gradually while using the least amount of fuel possible.
Fuel Tank Capacity
Not only will the Toyota Camry make each tank of gas last, it also is able to hold a great deal of fuel, too. Its standard fuel tank is able to carry up to 14.5 gallons of gas. There's an even larger tank available in the 2020 Camry.

At its maximum, it has an available fuel tank that can be filled with up to nearly 16 gallons of fuel. This means each time you do refuel you'll be able to drive for hundreds of miles before you'll need to find another gas station!
READ MORE OF OUR CAMRY REVIEWS
Check Out What Else the Toyota Camry Offers
Come on by today to learn more about the fuel-efficient 2020 Toyota Camry! Our team here at Toyota of Gastonia can show you all the other features inside this car and help you decide which trim you want to cruise around Charlotte, Gastonia, and Lincolnton, North Carolina, in.
12020 EPA-estimated 29 city/41 hwy/34 combined mpg for Camry L; 28 city/39 hwy/32 combined mpg for LE, SE, SE Nightshade; 27 city/38 hwy/31 combined mpg for XLE 4-Cylinder and XSE 4-Cylinder; 22 city/33 hwy/26 combined mpg for XLE V6; 22 city/32 hwy/26 combined for XSE V6; 21 city/31 hwy/25 combined for TRD; 51 city/53 hwy/52 combined mpg for Hybrid LE; and 44 city/47 hwy/46 combined mpg for Hybrid SE and Hybrid XLE. Actual mileage will vary.